Boys were enrolled at Sacred Heart College from at least 1889 until the phasing out of the primary classes, which commenced in 1974. Boys were enrolled in the lower primary classes only, usually to Grade 3 level. The first boy found in our enrolment records was Laurence Whelan of Herne Hill. He was born in December 1881 and was enrolled in Grade 3 at Sacred Heart College in January 1889. There were 18 boys enrolled in the lower primary levels at Sacred Heart later in that year.
For a brief time in the 1890s, boys were transferred to the first St Joseph's College for their higher primary years and secondary level classes. When the Christian Brothers transferred their St Joseph's College operation to Ballarat in 1895 to form St Patrick's College, some of the Sacred Heart boys would become boarders there.
When the second St Joseph's College opened in 1935, the relationship with Sacred Heart College was rekindled. Once again boys in Sacred Heart's lower primary school went on to St Joseph's although some went on to other schools in later years. The uniform the boys wore at Sacred Heart was the same as St Joseph's, including the blazer with the SJC crest.
Boys returned to Sacred Heart College in 1989 with the introduction of the Victorian Certificate of Education when our senior students again took part in joint classes with boys from St Joseph's, and continues to this day.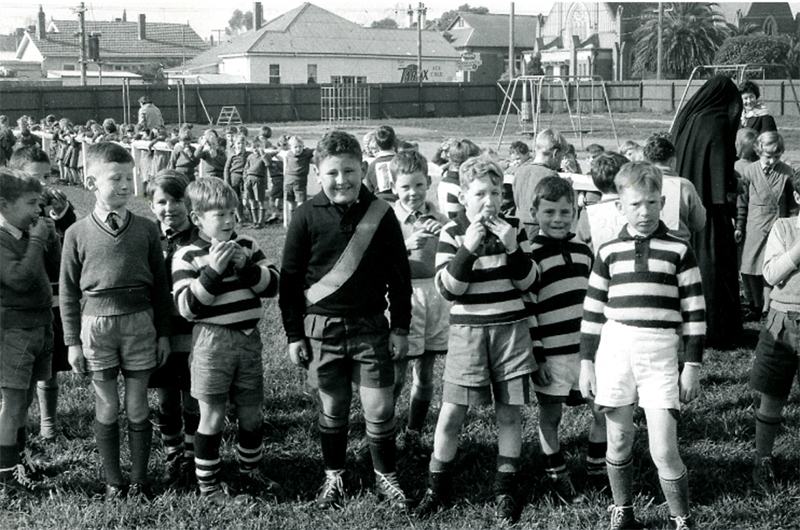 Getting ready for the football match 1963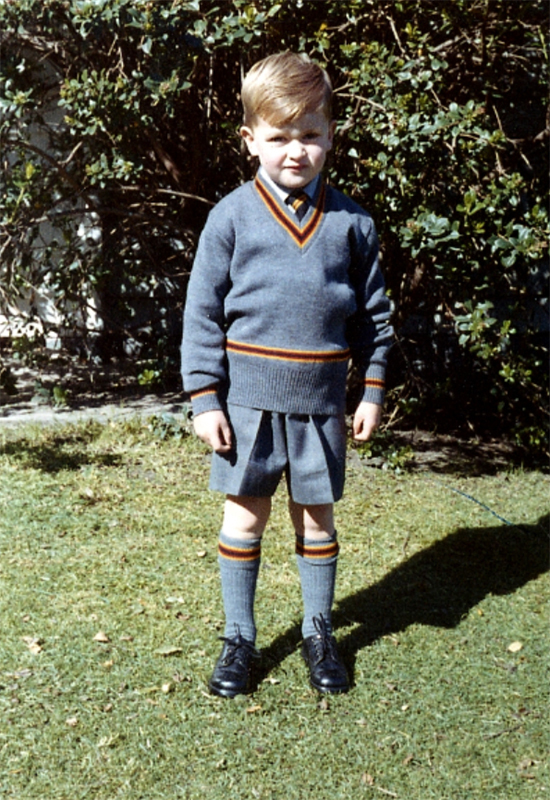 Greg Darcy 1963