Becoming a Sister of Mercy
From the 1920s a young woman who had a genuine desire to give her life to God and considered she had a vocation to the Congregation, would complete her studies at the Sisters of Mercy Juniorate, "Stella Maris", in North Geelong, before entering the Novitiate.
After entering, the aspirant would remain a postulant for 6 months, taking part in daily prayer, instruction, study and household duties, training in the elements of Religious Life. At the end of this period, she would receive a habit of the Sisters of Mercy and also her religious name. She would now be called a novice and would commence what is known as the Spiritual Year of her training. She would be instructed by the Mistress of Novices in all that relates to the daily life of a Sister of Mercy. During the second year of the novitiate, the she may take on external works of the Congregation, so that while still under the direction of the Novice Mistress, she may learn how to combine the life of prayer and that of activity, which is the essence of her vocation.
At the conclusion of this time, she makes the three vows of Poverty, Chastity and Obedience for one year. She is now a professed Religious Sister of Mercy signified by the letters RSM added to her name. Usually, then, the Sister leaves the novitiate house to commence a specialised course of training which will fit her for her respective work in the Congregation, such as teacher training, nursing, social service or domestic work.
After a further three years of experience in the Congregation, when she has tested herself and given evidence of the sincerity of her purpose, she makes her vows for life. This is the final profession and her life is completely dedicated to Christ.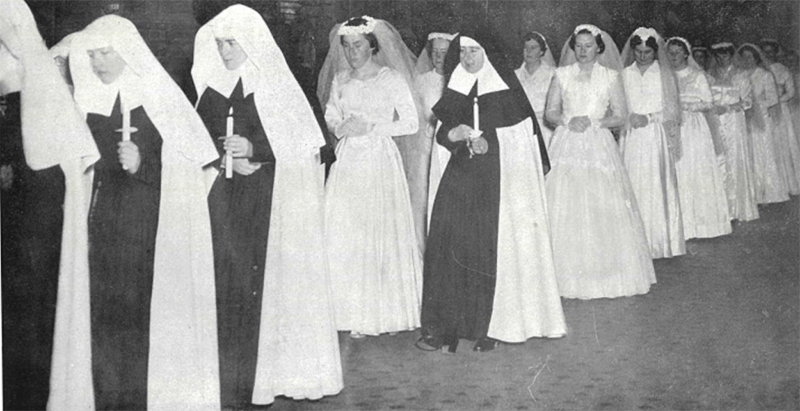 Brides of Christ approach the Sanctuary for reception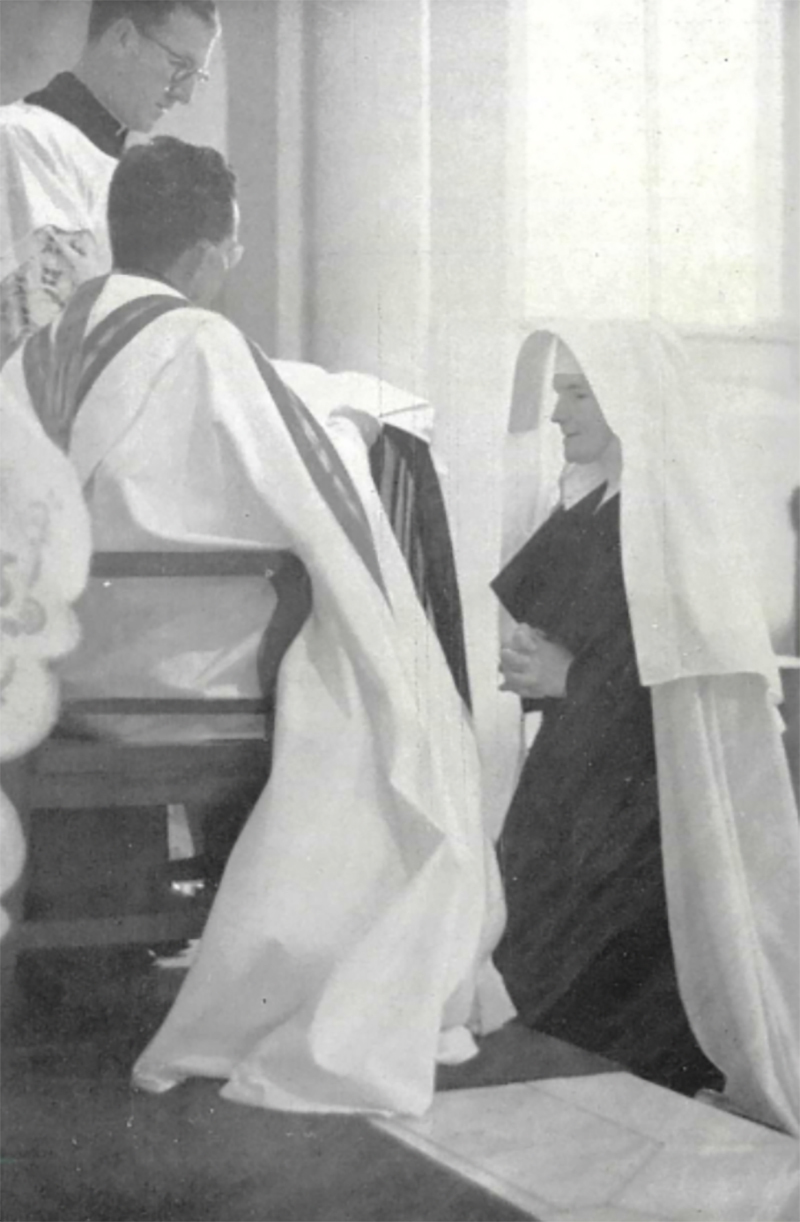 Receiving the veil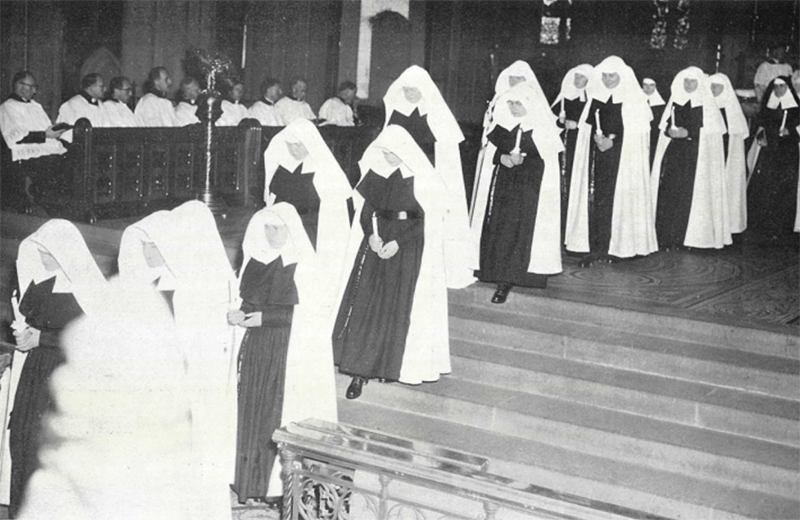 Now clothed as Sisters of Mercy