In 2003 the College implemented the International Baccalaureate Middle Years Program, and in 2004 Sacred Heart was authorised as an IB World School.
The Middle Years Program is based on, and reflects, current research conducted on Middle Years schooling.
This program is designed to assist students to become independent learners who can recognise relationships between school subjects and the world outside, who can adapt to new situations and combine relevant knowledge, practical and social intelligence to solve authentic problems individually or in groups.
The Program aims to enable students to:
build upon their spirit of discovery to develop an understanding and enjoyment of learning, independently and in cooperation with others.
acquire knowledge and understanding and prepare for further learning.
recognise the extent to which knowledge is interrelated.
learn to communicate effectively in a variety of ways.
develop a sense of personal and cultural identity and a respect for themselves and for others.
acquire insights into local and global concerns affecting health, the community and the environment, and develop a sense of individual and collective responsibility and citizenship.
The central concepts of the Program are:-
Holistic Learning
Intercultural Awareness
Communication
The aim of all IB programs is to develop internationally minded people who, recognising their common humanity and shared guardianship of the planet, help to create a better and more peaceful world.
IB learners strive to be: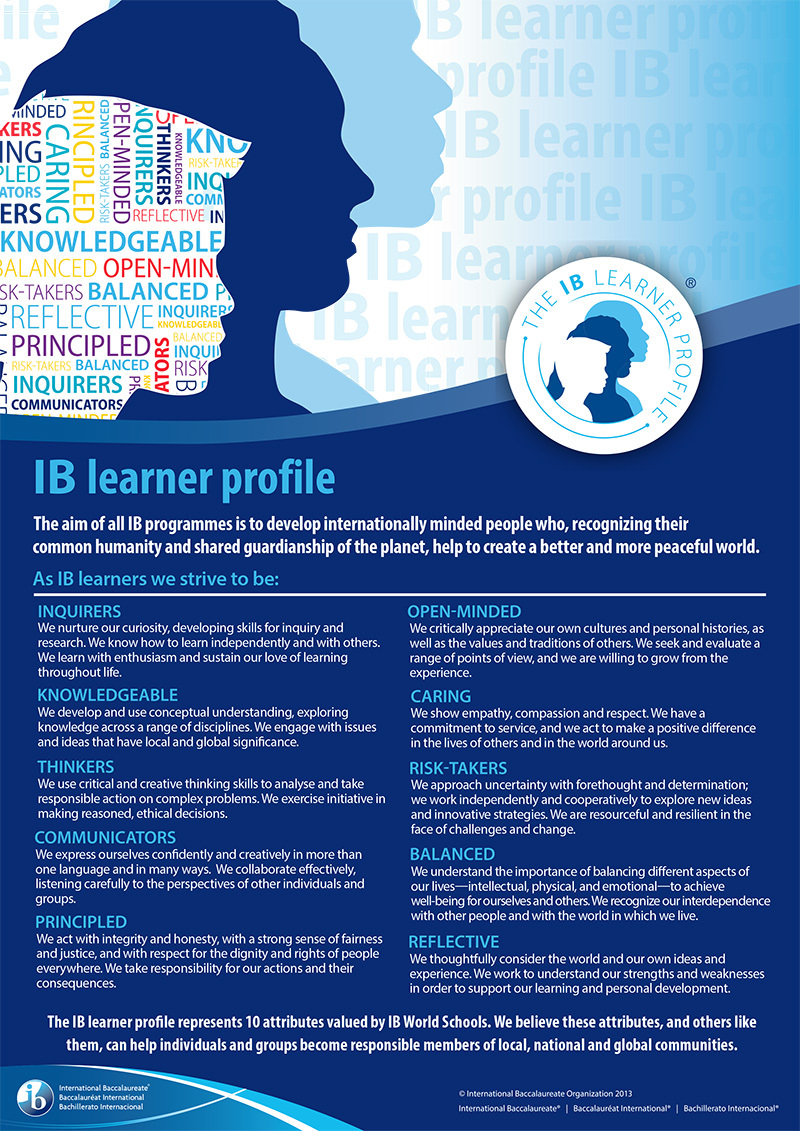 These aspects of the program make it consistent with the College's aims. At Sacred Heart College students complete studies in nine subject groups.
Religious Education
Language A (English)
Languages (a Language Other Than English)
Humanities (History, Geography, Commerce)
Sciences
Mathematics
The Arts (Visual and Performing Arts)
Design, Creativity and Technology (Design Technology and Information, Communication Technology)
Health and Physical Education.
In MYP3 students complete a Community Project. This project focuses on community and service, encouraging students to explore their rights and responsibilities to implement service as action in the community. It provides students with an opportunity to develop awareness of needs in various communities and address those needs. As a consolidation of learning, the community project engages in a sustained in-depth inquiry leading to service as action in the community. The community project is completed individually or in groups of up to three students.
For more information, please visit the IB website by clicking here: IB Middle Years Program