The Bradbury Club
In line with contemporary learning and the disciplines of science, technology, engineering, art and mathematics (STEAM), students can elect to join The Bradbury Club.
The Bradbury Club is a unique collaborative group of students, staff, academics and industry professionals that perform long-term, problem-solving projects that benefit the community. It is an innovative collaboration between the College's students and staff, plus many partner organisations, including the Universities of Sydney, Melbourne and Deakin, the Garvan Institute, EnviroLab, Healthy Communities and the Australian Bureau of Statistics.
These partners provide professional mentorship and guidance towards outcomes that benefit our students and the greater community. Our patron is Steven Bradbury OAM, Australian Ice skater and Olympic gold medalist. His ambitious attitude typifies the aims of The Bradbury Club: "Working hard and being in the right place at the right time can lead to great success."

Transdisciplinary
Subject areas are never mentioned. Instead, there is a problem to solve and whatever is needed to be done to solve it will be done, regardless of discipline area. Academics and industry professionals are engaged to provide expert mentorship and a professional attitude.



Outcome Driven

The goal is to achieve tangible outcomes at the end that benefit the Club, its members and the community (eg journal publications, community action, news articles, outreach, etc).



Collaborative
In two senses; firstly, learning comes from expert academics and professionals. Secondly, the group work together as a club (like a sporting team) and mixes between student year levels, staff, parents, academics and industry experts.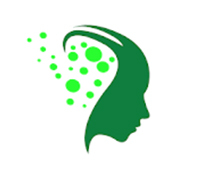 Fact-Tastic App
The Club's Fact-Tastic app has been approved on both the Apple App Store and Android Google Play Store and is now live. The app is a one device multiplayer passing game where you are given a fact and need to guess if it is true or false. Points are given based on correct answer and fact difficulty.
To download the app, please select one of the following links:
Apple App Store: https://apps.apple.com/app/id1489255878
Android Google Play Store: https://play.google.com/store/apps/details?id=au.com.compnow.facttastic