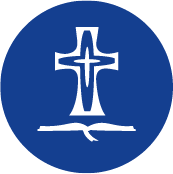 Governance
Mercy Education will operate at all times as part of the mission of the Catholic Church in conformity with canon law and in strict conformity with the ethical framework of the Institute as determined by the Institute Leader and Council from time to time.
ISMAPNG is involved with twelve fully sponsored schools - eight in Victoria, three in Western Australia and one in South Australia. The governance role of the Board of Mercy Education is confined to the twelve ISMAPNG sponsored schools and sets policies, approves each school's strategic plan, appoints Principals, approves senior leadership positions and fulfils due diligence in the area of finance and audit management, capital development, risk management and litigation.

Mercy Education is the Employer of the Principal and staff of the Mercy colleges. The existence of Mercy Education gives strength, support and solidarity to each of the member Mercy schools and its community.