Inclusion and Diversity

The Inclusion and Diversity team aims to support, empower and enable students to learn within inclusive learning environments. The team caters to the diversity of students' learning and abilities through a range of supports to promote learning independence.
The Inclusion and Diversity team works collaboratively with the internal Student Support Services team alongside external professionals and services, whilst fostering partnerships with families to establish supportive networks. Collectively with health professionals, necessary adjustments are considered to support and engage students in their learning.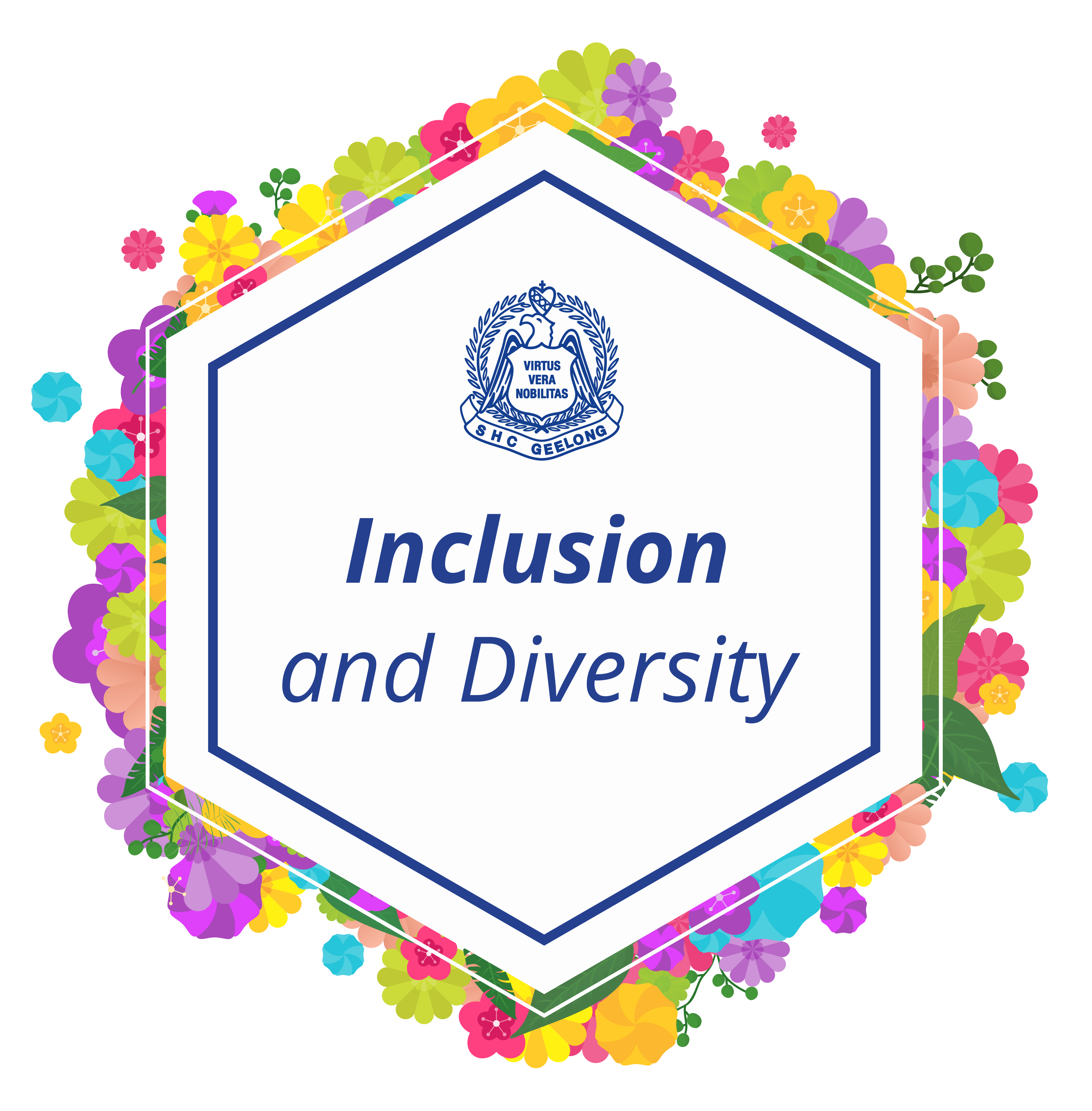 Student Support Services
Student Support Services at Sacred Heart College is part of the Inclusion and Diversity Network and is located at Mercy House.
Inclusion & Diversity Mind (IDMind) - College Social Workers and Psychologist
Inclusion & Diversity Body (IDBody) - First Aid Officer
These services are accessible:
in person through Mercy Central, open recess and lunchtime
or by appointment at all other times
Pastoral Care
The purpose of the SHC Pastoral Care system is to create a connected, inclusive and caring community where students can feel safe, secure and valued.
The Pastoral Care system at the college is based around a vertical house structure of four houses with mentor groups formed from students in Year 7, Years 8 and 9 and Years 10 to 12. The system and the network of House Mentors are overseen by House Student Development Coordinators (SDC) and Deputy Principal Student Development.
Inclusion and Diversity:
BODY (College First Aid Officer)
Supports students and staff in the promotion of:
a healthy lifestyle
positive choices and proactivity with regards to self-awareness and management in health
general wellbeing and vitality.
The First Aid Officer also provides:
Day to Day management of Student Health and First Aid
Student Self Management Support
Emergency First Aid and Chronic health Management
Facilitates the Immunisation Program provided by Barwon Health, as part of the free National Immunisation Program
Chronic Health Management for conditions such as: anaphylaxis, chronic allergies, asthma, diabetes, epilepsy or a medical condition that may impact on your daughter's health and learning
The health and well-being of our students is a priority and it is our legal responsibility to have mandatory health management plans in place at the start of each year for students who need support. see also Operoo
E: idbody@shcgeelong.catholic.edu.au
Inclusion and Diversity:
MIND (College Social Workers and Psychologist)
individual counselling to students on a short term or crisis basis.
supported referral to community agencies and external practitioners in consultation with parents/carers as required.
a collaborative and team-based approach to student support and management with families, teachers, Student Development Coordinators, and the Leadership Team.
Class, Year Level and community presentations on mental health and wellbeing
Small group and community interactions based on data and need.