Congratulations to sisters Asher Bayles 11CLEP and Vivian Bayles 8CLBWI, who represented Victoria at the 2023 Australian Gymnastics Championships on the Gold Coast. It was a really busy week and both girls performed well and achieved some excellent results.
Vivian competed over two days in the Future International 14 and over division. She was the all-around silver medallist, narrowly missing the National Champion title by less than 0.1! All-around is a combined score on each apparatus over two days of competition. It requires consistency across all apparatus and also has significant difficulty to achieve high scoring routines. Vivian's combined score over the two days was a personal best performance, with some very high execution scores on bars, beam and vault.

Asher also competed over two days in the Senior International division. She was a member of the Victorian State team who were awarded the silver medal in the team event. Asher's scores on beam and vault contributed to the overall team score. In the all-around competition (which is competed over two days) she placed 9th - making the top 10 in the AA was one of her goals for this competition. Asher had some injury concerns coming into this comp so didn't have the best preparation and wasn't able to include some of her more advanced skills that she has been working on. She is keen to spend some time at the VIS in the coming months to get on top of her most recent injury and is hoping to score another position on the Paris 2024 squad (which is reviewed after each National event).
Well done to Asher and Vivian on your outstanding results, a true testament to the hard work you put in to your gymnastics.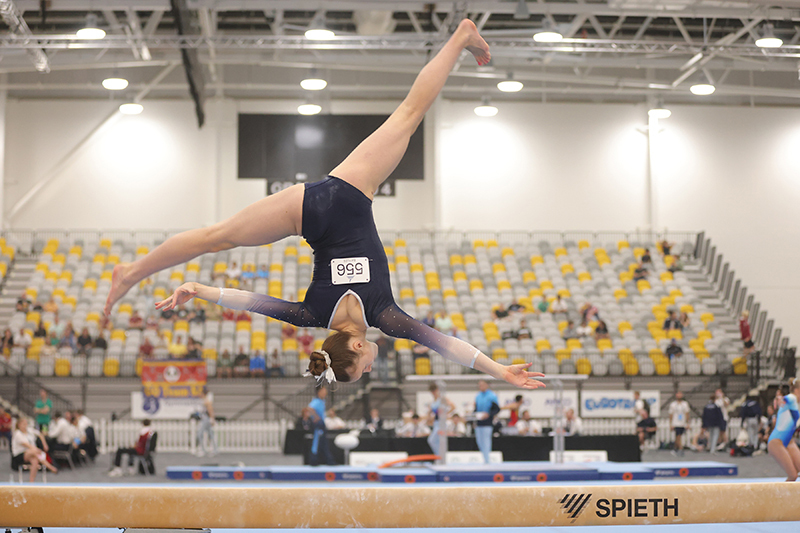 Asher on the beam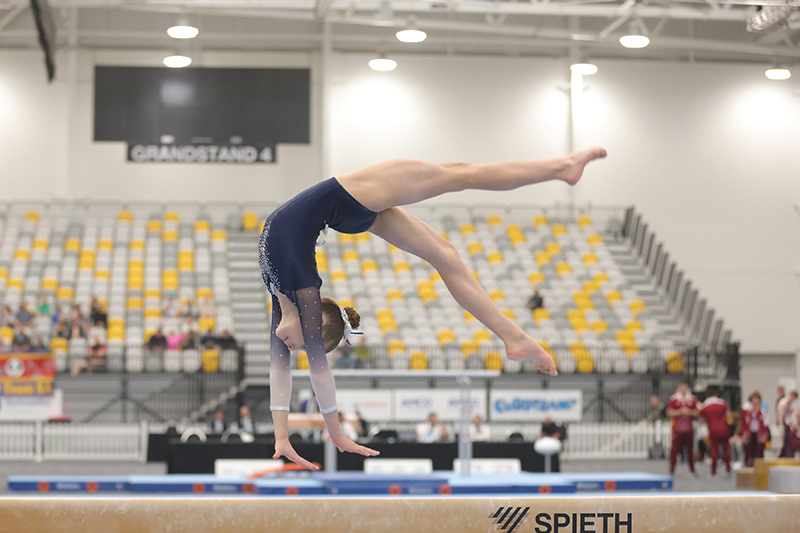 Vivian on the beam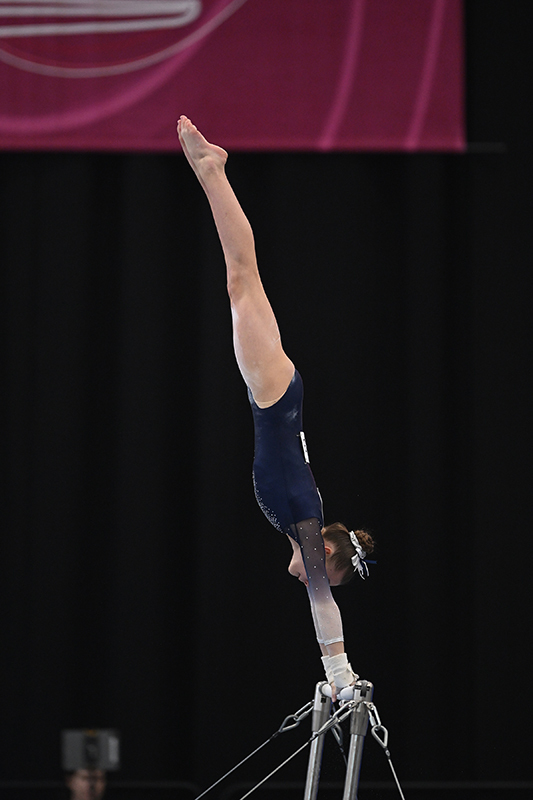 Vivian on the bars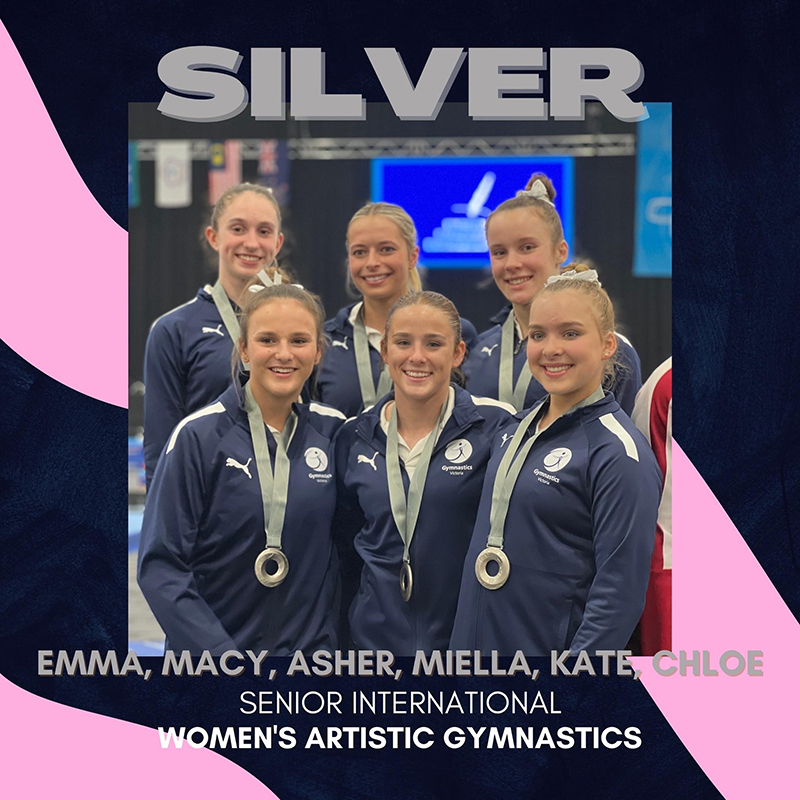 Team medal - Asher back row, far right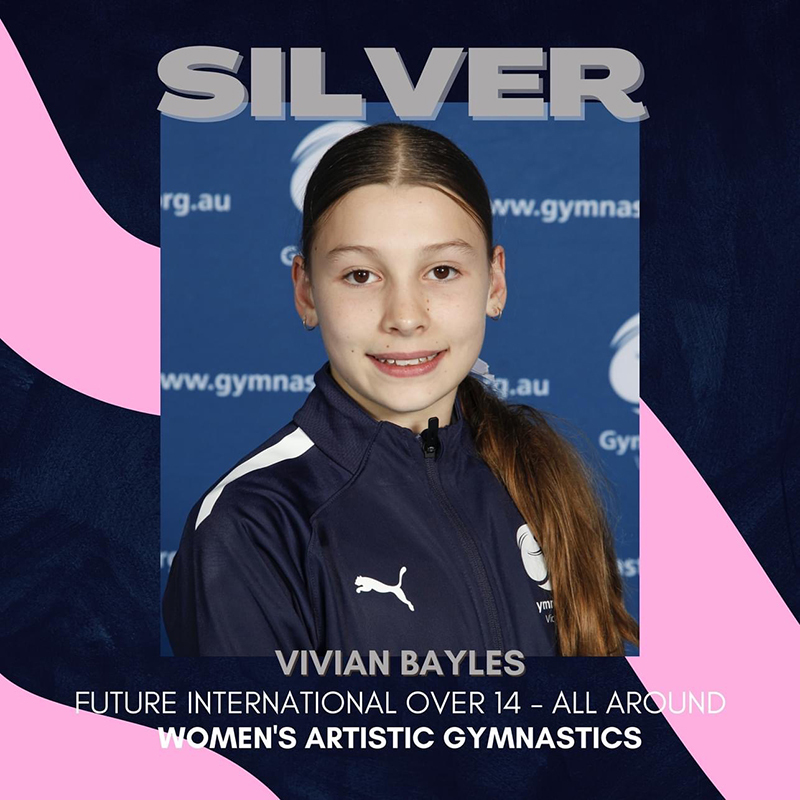 Vivian's Gymnastics Victoria post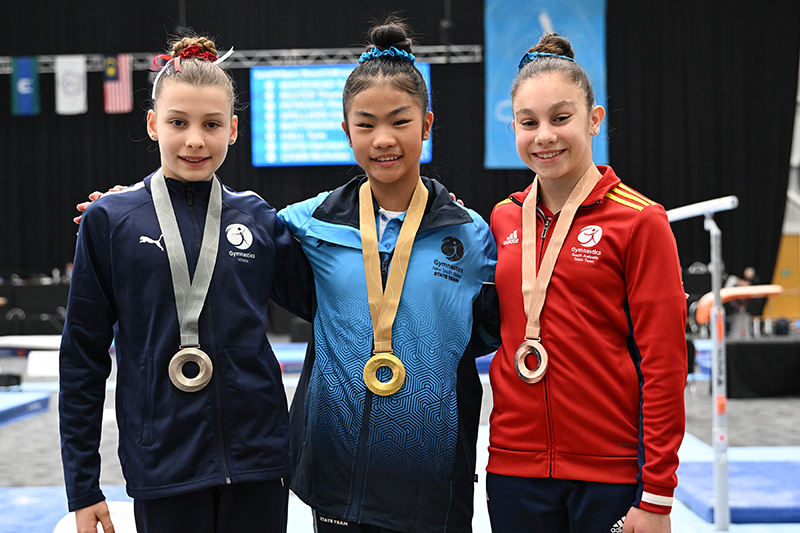 Vivian's (left) medal presentation