Congratulations to the students who travelled to the Melbourne Sports & Aquatic Centre in Melbourne on Friday 28 April to compete in the CGSAV Futsal (Indoor Soccer) competition.
The day started with all three teams playing in games in a round robin against other Catholic schools from around Victoria. The Juniors had very competitive games across the day, taking out the grand final to win overall. The Intermediates had some competitive and close games across the day, finishing a close 3rd. The Seniors had a strong pool. They competed and tried their best which resulted in them finishing 1st in the Grand Final.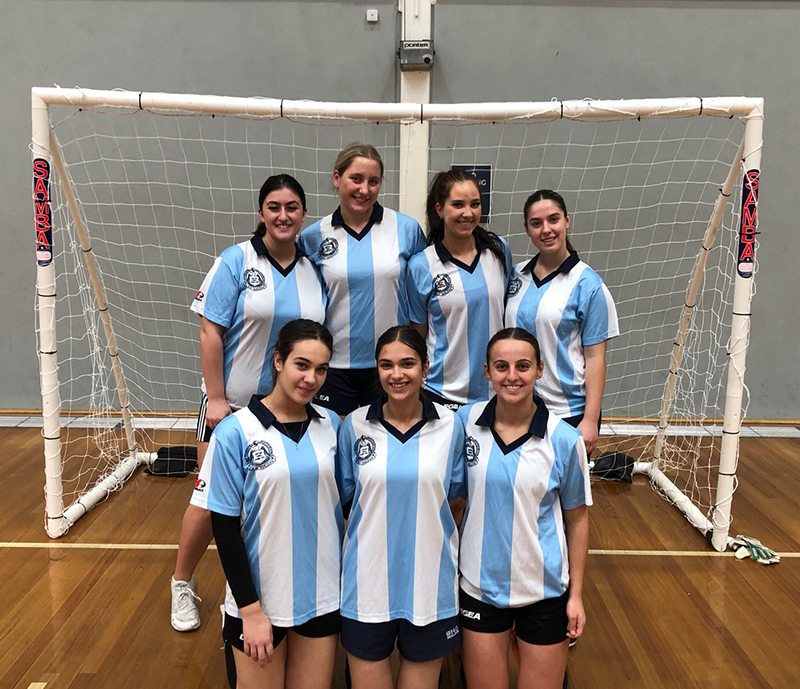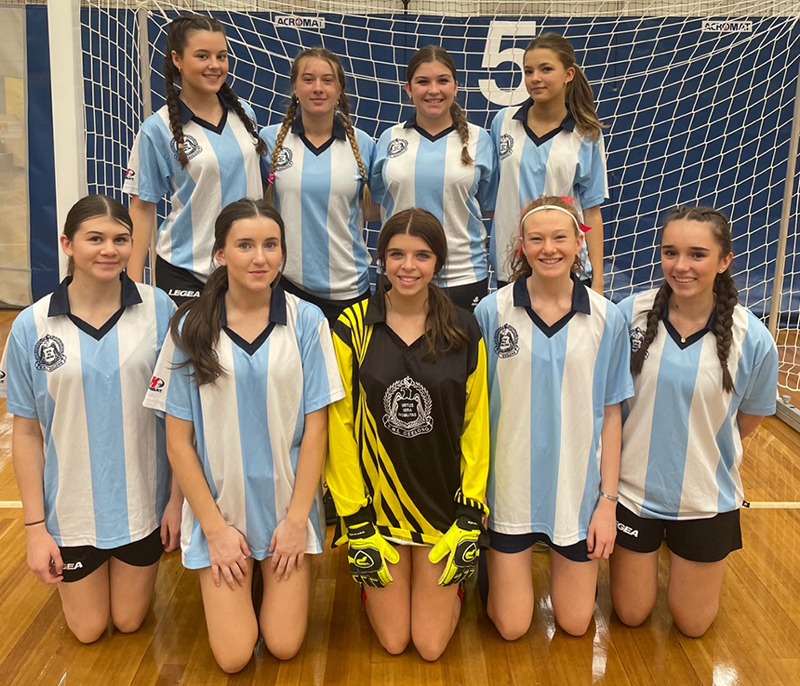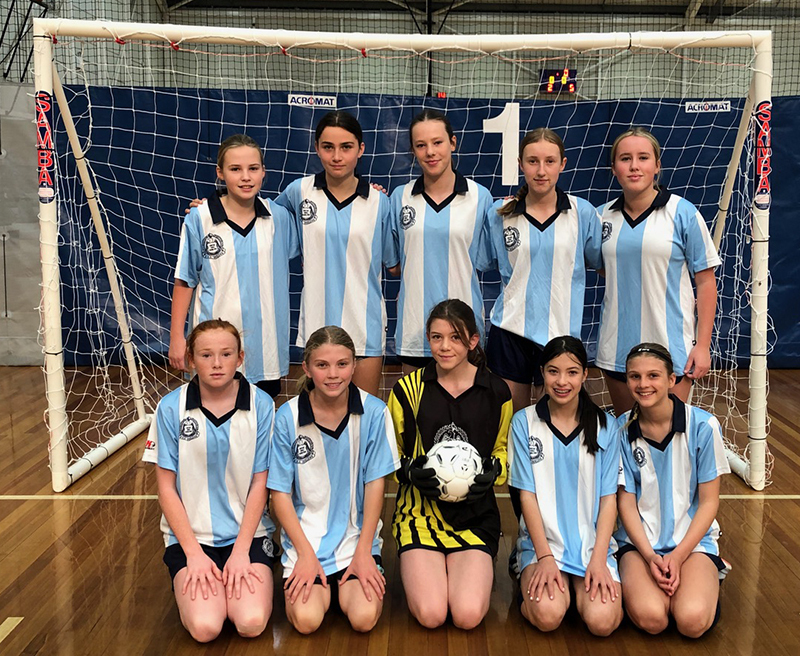 Congratulations to all teams for their efforts and good sportsmanship throughout the day.
| Team | |
| --- | --- |
| Juniors | Kaeli Oliver, Lucy Barr, Audrey Bryan, Hannah Walsh, Grace Dawson, Katie McKeague, Asha Barr, Maia Grgic, Layne Harvey, Amelie Tong |
| Intermediates | Evie Grigic, Kaya Trupkovic, Allegra Scopacasa, Emily Joyce, Natalie Dimovski, Juliette Downes, Alice Boyko, Sofia Simic |
| Seniors | Julia Akmacic, Amanda Dzajkic, Maja Pehar, Grace Spehar, Mia Skratulja, Alessia Fierro, Katija Bihar |
Bianca Cheever, Sports Coordinator