Lily Walters 7CT and Kylie Frid CLTRM were each awarded the Curlewis Junior Girls Golf Scholarship, which will assist them in their favoured sport. Lily explains what the scholarship entails, and what it means to her below. Congratulations Lily and Kylie!
Lily Walters and Kylie Frid were awarded the Curlewis Junior Girls Golf Scholarship by the Australian Golf Foundation, along with 6 girls from other schools around the Geelong area including Kardinia International. This program is to encourage girls to have a go at golf and improve their skills while making new and long lasting friendships.
The Australian Golf Foundation originally sponsored 5 girls but Curlewis Golf Club decided to participate in fundraisers to help sponsor another 3 girls creating 8 scholarships. Curlewis Golf Club did this so that we would be able to make more friends and eventually have the very first junior girls pennant team in Australia.
So far this opportunity has been amazing and we have learned so much. In the near future when we have improved our skills the women from Curlewis Golf Club would like to take us around the golf course and help us with the 18 hole golf course.
Lily Walters 7CT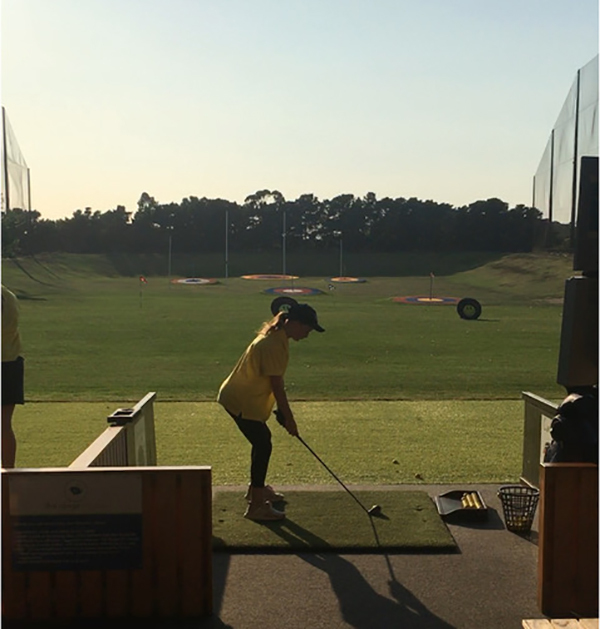 | | |
| --- | --- |
| | |
| Kylie Frid | Lily Waters |